A Forever Man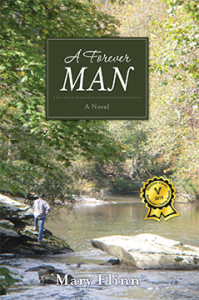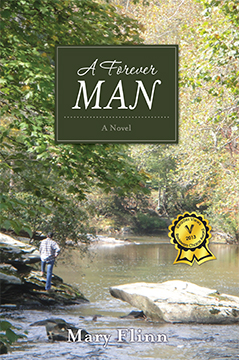 He had awakened, jarred by the dream, shuddering in a sweat and unsure whether it were real. Seconds ago, they were making love on a beach, the tide washing warm over their legs. He had been lost in her. Of course, she was so different, awakening new, explosive sensations within him. It would have been the perfect dream, except for one harsh reality; the woman in the dream was not his wife.
There are friends and there are lovers; sometimes the line between
is thinly drawn.
As they approach their tenth wedding anniversary, Kyle and Chelsea Davis have it all; the perfect marriage, charming eight-year-old twin boys, and successful careers. Life couldn't be better for either of them.
Enter Elise Masters, a former model, now single mother, who joins Mountaineer Builders as the firm's new interior designer. With eyes like his favorite river, and a spellbinding personality to match, Kyle is soon swept under, despite his attempts to stay in control.
A Forever Man takes a deep plunge into marriage and love, exploring the fine line between love and friendship. Can Kyle befriend Elise, and maintain a professional relationship with her, while staying true to the woman he loves? Told alternatively from Kyle and Chelsea's perspectives, this poignant love story takes all three characters to the brink of understanding infidelity and its consequences.
---
Reviews
Reviewed by Christine Watson for Reader Views
February 2012
Article first published as Book Review: A Forever Man: A Novel by Mary Flinn on Blogcritics.
"A Forever Man" by Mary Flinn is a refreshing romance focused on a married couple and their family. While the couple is more of a fantasy couple (stunning good looks, plenty of money, great family, etc.), the story brings to life real issues many couples face, making the story relatable. There are many emotions the characters struggle through, including jealously, lust, anger, fear, and love. I thoroughly enjoyed this book, and had a hard time putting it down once I started reading it.
Kyle and Chelsea are the perfect couple with twin 8-year-old boys. They have a supportive extended family and live in a cabin in the mountains of North Carolina. The author sets beautiful scenes and I found myself transported throughout the book. Since Flinn is a native of North Carolina, she knows the terrain well, and I was ready to move there by the end of the book because of the incredible descriptions!
When Kyle's work hires a beautiful interior designer, he struggles with his attraction to her, and the story is built around the challenges this obstacle brings to his marriage. Although his wife is quite the catch herself, the allure of this new woman is intense and Kyle finds himself in many compromising situations. There is a bit of mystery to this story as well, keeping the reader engaged.
"A Forever Man" by Mary Flinn is light and easy to read, and I enjoyed getting to know the characters. I could easily relate in many ways to several of the characters, and was sad when I finished the book. This book was towards the end of a series, and while I like this book without reading the others, I would have liked to read them in order. This was the first book I have read by Flinn and I am eager to go back and read the others in the series. I highly recommend this book to anyone looking for a feel good light romance.
New Novel Questions Whether Love Can Really Be Forever
October 6, 2012  
After reading Mary Flinn's romance novel trilogy—"The One," "Second Time's a Charm," and "Three Gifts"—I thought I had heard the last of her characters Kyle and Chelsea Davis—after all, a trilogy is three books. But Mary Flinn and her readers love these characters too much to say goodbye to them, and so they return in "A Forever Man." (Note the "four" in "forever" to designate this fourth book in the series. I wonder what book five will have for a title, and even more, I hope it is forthcoming so I can watch Kyle and Chelsea's boys having their own romances.)
"A Forever Man" begins several years after the close of "Three Gifts," with Kyle and Chelsea's twin sons, Stu and Ty, now eight year olds, and Kyle and Chelsea considering having another child, preferably a girl. This happy family seems to be living the perfect life until Faith—one of the partners in Kyle's architectural and design firm—decides to retire and Frank and Kyle need to find a new designer.
Enter Elise, a twenty-seven year old single mom with a special needs daughter, an eye for design, and eyes the color of the river that flows by Kyle's cabin, which Kyle notices immediately. Elise is soon hired and Kyle finds himself fighting his attraction toward her. Worse, it only takes Chelsea meeting Elise once to become worried that her husband might be interested in another woman. Kyle realizes his wife is concerned about the supposedly professional relationship, and he tries not to make her worry, but he can also see that Chelsea is developing a "runaway imagination." But who can blame her when Kyle goes rushing off to help Elise whenever she has a problem?
Many complications ensue, including Elise dating Michael, a partner in Chelsea's brother's winery, whom Kyle intensely dislikes; Elise being run off the road by a mysterious black pickup; and a robbery. But amid these problems also surface happy moments, including a trip to Duck, where Kyle and Chelsea visit Kyle's Aunt Stacie and her husband Tyson, who both offer the couple their individual advice on relationships with some surprising revelations.
I enjoyed revisiting all these old friends in this new book, including seeing Stacie and Tyson's daughter Abigail, a baby at the end of "Second Time's a Charm" now an active sixteen year old. And without giving too much away, my favorite villain from the first book also makes her return.
While Kyle and Chelsea are a predominantly happy couple, and Flinn is a romantic, she is also a realist who accurately depicts the difficulties of marriage. I found myself stunned by the perceptiveness of her treatment of a married couple's relationship, trust issues, fears of infidelity, jealousies, and reassurances to one another. Extended family squabbles and parenting issues also arise that make these characters fully imagined and believable, right down to fears over their children's safety and the maple seed that Elise, perhaps inappropriately, picks out of Kyle's hair.
While Kyle and Chelsea seem to have a perfect life from Elise's point of view, and consequently, Elise wants the same, their marriage is no fairy tale romance. "A Forever Man" shows just how difficult marriage can be and how powerful love is. This realistic, penetrating, complicated, and yet affirming depiction of married life could only come from a mature and perceptive novelist. "A Forever Man" is Mary Flinn's finest novel to date.
— Tyler R. Tichelaar, Ph.D. and author of "Spirit of the North: a paranormal romance"