Breaking Out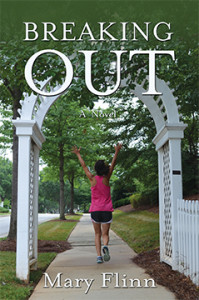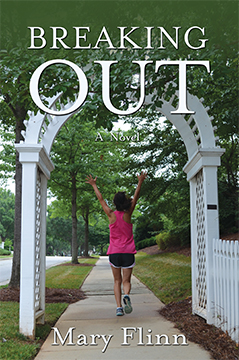 Dr. Susannah Brody, Magnolia Village's only dermatologist, has treated every third person in the quaint little community. Still dealing with the loss of her second husband, with whom she converses on a daily basis, she dreads the upcoming separation she will face when her only child, eighteen-year-old Myers, will follow his dreams by attending a prestigious music school in Nashville, Tennessee in the fall.
Her loneliness is not helped by her sister dating her ex-husband and Myers's father, Kent. After their marriage ended because Kent cheated on her, Susannah was lucky to find the love of her life in Stan Brody, only to lose him to a heart attack. Terrified at the prospect of dating and averse to being "fixed up" with undesirable men her age, introverted Susannah reminds her friends that she is not broken and does not need fixing.
Susannah's attention quickly shifts away from herself when her best friend's daughter, Casey French, goes missing. Casey is also Myers's best friend, so Susannah wonders what he knows about the disappearance. Myers is a master at covering up his feelings after his parents' traumatic divorce and his beloved stepfather's death, so what is he not telling Susannah?
When Susannah's neighbor, Detective Andrew Chase, becomes involved in the case, Susannah finds herself awkwardly thrown together with him. Chase is mired in the loss of his own spouse—Susannah's former patient. While Susannah and Chase find some comfort in sharing their mutual grief with each other, will they be able to put their feelings aside in time to find Casey French? And could this potential tragedy be just what Susannah needs to break out of the ties that bind her?
---
Reviews
July 17, 2014
New Flinn Novel Offers Love, Past and Present, with a Little Family Craziness
Author Mary Flinn pushes the borders of romance once again with her new novel Breaking Out, the story of a twice married, once divorced, and once widowed, middle-aged woman who is facing the prospect of spending the rest of her life alone. Dr. Susannah Brody has a flourishing career as a dermatologist in the small community of Magnolia Village, but that doesn't leave her a lot of options for meeting eligible men.
And maybe Susannah doesn't want another man. Her first husband, Kent, cheated on her, and now he has the nerve to be dating her sister. Her second husband, Stan Brody, was the great love of her life, but his unexpected death left her heartbroken. Now on the third anniversary of his death, she still hasn't managed to clean out Stan's closet and she likes to lounge about in his robe. Since Stan's death, Susannah's teenage son, Myers, has been the man in her life, but now he is preparing to leave for college in the fall. And Susannah is on the point of realizing she'll need to find some new activities or hobbies, and maybe some new people in her life.
Fortunately, Susannah has her best friend, Maggie French, for company. Maggie's daughter, Casey, is Myers' best friend, and like him, she is also leaving for college—but not before she mysteriously disappears one summer day, sending Maggie and Susannah into near panic, and bringing a middle-aged detective named Chase into Susannah's life.
Yes, Chase is attractive, but his deceased wife was also one of Susannah's patients. Susannah feels some guilt over not having been able to save Chase's wife from the skin cancer that killed her, and she also realizes Chase is still working through his grief over the loss of his spouse just like she is. Neither of them seem ready yet to take another chance on love.
Besides, there's no time for romance right now. Casey needs to be found, and Susannah suspects her son knows something he isn't telling them.
I don't want to say more and give away too much of Breaking Out's plot, but I doubt the plot is why readers read Flinn's novels anyway. I believe they read them because Flinn writes about realistic people like Susannah Brody—middle-aged women looking for love, as well as people coping with issues of real life—trust, self-questioning, grief over the loss of a loved one, parenting, work issues, and everything that makes up human existence. Flinn is really an expert at creating realistic characters whom we grow to care about, and we want to know what happens to them as we read—and even after the book ends.
All that said, Flinn is also an expert at plotting—her storylines twist and turn, but never without a good reason, and we can always trust that everything will come together perfectly in the end. Nor does Flinn ever disappoint or let our attention or interest lag because she has an excellent sense of pacing. She knows just when to drop a bombshell on the reader, when the drama needs some comic relief, when the reader is ready to boo for a bad guy or cheer on the protagonist, and when and how to bring about the happiest, yet most realistic ending possible.
I think new readers of Flinn's work will be pleasantly surprised by how she develops characters and weaves her plot, and Flinn's longtime fans will be delighted with Breaking Out and especially the character of Susannah Brody, who after Kyle and Chelsea, in Flinn's first four novels, may be my favorite of her characters to date.
Keep the books coming, Mary! You've turned me into a fan.
— Tyler R. Tichelaar, Ph.D., and award-winning author of Arthur's Legacy and The Best Place