The One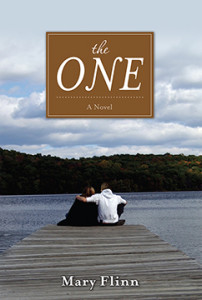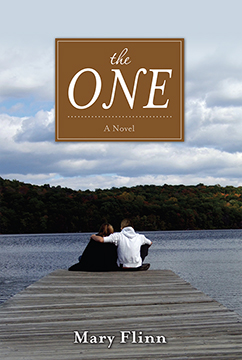 She took another deep breath, shivered, and walked over to the fire. Suddenly, she wanted to throw up. She heard him knock snow off the tree, then stand it up against the porch. He'd come in at any minute. There, in front of the mantle, she sipped her wine and tried to collect herself. She'd do anything to prevent him from seeing her this way.  She willed herself not to cry…and then she saw it.
The One is a poignant story of first love, set in the mountains of North Carolina. Seventeen-year-old Chelsea Davenport, the youngest child of a loving and solid family, is a talented and aspiring ballet dancer with little promise of realizing her potential. Chelsea's family lives in their century-old family farmhouse, where the family takes care of Miss Kitty, Chelsea's grandmother, in a wheelchair as the result of stroke. At her older sister's engagement party, Chelsea is amazed to reconnect with her childhood friend, Kyle Davis, who has resurfaced in Snowy Ridge after attending a prestigious prep school.
After the tragic death of his sister, then his father's suicide, Kyle is adrift in a sea of anger and depression. Family finances force him to leave prep school and return to public school. Kyle should be the golden boy, a wealthy, intelligent, attractive football star who has it all going for him, but life circumstances have left him stoic and alone. No one seems to know how to unlock Kyle's soul, but he finds his touchstone in Chelsea, who opens his buried spirit with her unique blend of serenity and humor, which inspires him to discover himself before he ends up like his father.
High school is difficult enough at best, but Kyle and Chelsea face more tragedy and riveting social drama as they pull each other through their senior year. In the midst of all of this, they attempt to hold their heads up and do the right things, each finding first love in the process. From Chelsea's family, Kyle learns what he wants in life, and rethinks his ideas about what love is and what it can be. After a pivotal spring break trip to North Carolina's Outer Banks with his family, Kyle discovers the reasons for secrets kept from him, which threaten to destroy his relationship with Chelsea.
The One is a story of family, of hope and commitment, and of responsibility and perseverance. Young women readers and their families will experience a range of emotions, as all women will relate to Chelsea, Kyle, and their families as they push through the challenges of coming of age and discovering first love.
"Flinn does not bite off more than she can chew but takes simple situations and draws out the nuances, the emotions, and the integrity of her characters. In that way, she is like Jane Austen, telling a simple story, with one or two obstacles to the main character's love, but in the end, creating an ending completely satisfying for the reader."~ Tyler R. Tichelaar, Ph.D. and author of the award-winning Narrow Lives
"Not since reading Nicholas Sparks have I been this touched by a novel. This book is sure to take you back to the core of what's important in life: true love, family, relationships, and overcoming any and all challenges that come your way." ~ Patrick Snow, International Best-Selling Author of Creating Your Own Destiny
"Experience a roller-coaster journey of emotional ups and downs. The One portrays a true sensitivity and tenderness of real-life feelings that challenge us all." ~ Susan Friedmann, CSP, Author, Riches in Niches: How to Make it BIG in a small Market, and many other titles
"Powerful and timeless, The One is a heartwarming story illuminating a love that is, in this age, truly rare. Flinn's depiction of a young woman's ability to remain true to herself in the face of many trials is unrivaled as she powerfully proclaims the importance of faith, family, friendship, and above all, love." ~ Meredith Strandberg, Student, North Carolina State University
Reviews
"The One"
Teen Romance Novel is Moving, Mature, and Sincere 
When Kyle Davis returns to town for his senior year of high school, Chelsea Davenport is instantly taken with him. Kyle and Chelsea have known each other for a long time—their fathers were once business partners—but after Kyle's father committed suicide, his mother sent him away for a while. Now Chelsea sees him in a new light as a mature, attractive young man. But Chelsea isn't the only girl who feels that way about Kyle. With his good looks and tight abs, football player Kyle is a trophy other girls are determined to get, and cheerleader Elle McClarin particularly is willing to do whatever it takes to have Kyle for herself, even if it involves threats and illegal activities. Will Kyle fall for the wild cheerleader, or will he prefer the more mature Chelsea?
Boy meets girl. Boy and girl have problems. Will boy and girl be able to overcome problems and stay together? Mary Flinn's "The One" may have an old plot, but love is so important to our lives that when the story is well told as it is here, not only do we not mind reading once more a tale of lovers, but we find ourselves engrossed in the story. "The One" is the story of a young man and a young woman who find each other amid the craziness of the world, in this case, high school, and weather the storms together, be they the death of loved ones, or others determined to split them apart. In the end, they learn about themselves and the world around them while preparing to enter adulthood and the beginning of a committed relationship.
Flinn's characters are mature and believable. Readers will sympathize with Kyle and Chelsea and hope their love will last. While the young lovers find themselves in some difficult situations, what is remarkable about the book's atmosphere in many ways is the supporting cast of characters, family and friends who provide stability for Kyle and Chelsea. This supportive environment is one in which every young man and woman should be so lucky to be raised. While their lives are not perfect, Chelsea and Kyle find strength in one another, their families, their friends, their coaches, and teachers.
However, not all the characters are without their share of drama. Teenage drinking is involved and some wild and unacceptable behavior. Flinn wisely treats these topics realistically, not glamorizing the behaviors or morally condemning them. As a result, the characters are multi- faceted while the main characters are primarily responsible and good role models to young adults as evidenced by the community projects they pursue.
Set in North Carolina, where the author lives, "The One" perfectly captures a region and way of life. Readers may or may not be familiar with the area, but they will appreciate the realistic setting that reflects a teenager's life in the early twenty-first century rather than becoming a stereotypical southern romance or a story that tries generically to appeal to a teen audience. Teenage readers will no doubt enjoy seeing characters similar to themselves, but adults will enjoy the book also. As a male reader, I found myself surprisingly invested in Kyle and Chelsea's relationship, wanting them to be happy together because Flinn does such an expert job of developing her characters. I'm not a big fan of description, but Flinn knows how to describe a house, a cabin, a beach in ways that bring the setting to life and that keep it relevant to the story by using the settings to develop and reveal information about the characters.
Flinn's writing has a grace and elegance, which coupled with the wedding toward the end—I won't give away whose—reminds one more of Jane Austen than most recent romantic comedy films. The drama of the story is almost always on the sidelines, never becoming unbelievable or extreme, and the characters' choices and actions all seem naturally to fall into place. I was both amazed by Flinn's imaginative creation of a fictional world so that it felt so very real, and also impressed by how perfectly balanced the writing was so that it never went over the top. Flinn does not bite off more than she can chew but takes simple situations and draws out the nuances, the emotions, and the integrity of her characters. In that way, she is like Jane Austen, telling a simple story, with one or two obstacles to the main character's love, but in the end, creating an ending completely satisfying for the reader. In short, the writing is sincere and believable because of it.
If you've never read a romance novel, this is "the one" to start with, and if you're already a fan of romance, Mary Flinn is sure to be your new favorite author. I trust her pen will produce many more love stories. ~ Tyler R. Tichelaar, Ph.D. and author of the award-winning Narrow Lives
---
In almost all the fairytales of our childhood, the story always ends in true love; the girl finds her prince charming, marries him and lives happily ever after. This novel is a modern version of the fairytales of our childhood, however it is more grown-up, the storyline is mature and developed, and this story is about much more than just the classical story of true love and happily ever after. This story is about growing up, maturing, dealing with grief and pain, and about trusting in yourself and chasing your dreams. The two main characters are Chelsea Davenport and Kyle Davis, who live near the Appalachians.
This story starts with the engagement party of Chelsea's older sister, Charley, which is when Chelsea and Kyle first meet each other again after a long period of separation. Kyle has suffered through a lot of grief and pain, with the recent death of his sister and the suicide of his father. He attends a prestige preparatory school and is a star football player. Chelsea, on the other hand, is the average seventeen-year-old high school girl who is about to embark on her senior year of high school. However, Chelsea is an accomplished dancer. At the engagement party, sparks fly when they see each other and as they begin to catch up on each other's lives. They quickly become a couple, although, Chelsea is a bit reluctant to admit their relationship at first. As their senior year progresses, they must deal with the stress of senior year, but also with the jealously of the head cheerleader, an incident at a birthday party involving the police, death in the family, and the revelation of a dark past. The story ends when they graduate and each goes their separate way; although, their relationship still survives the first three years of college. Included in the novel, is an epilogue, taking place six years after their high school graduation.
"The One" by Mary Flinn was a wonderful and an amazing read. I was grateful for the sexual restraint of both characters in this story, even though it was a story about love. The choice of the lyrics that were included in this novel were very well chosen as they matched very well with what was occurring at the time in the story. This story was perfect in the sense that it was very realistic and did not perfect the life of the main characters. I greatly enjoyed reading about the trials that faced Chelsea and Kyle because those trials made the story relatable and made the story very realistic.
The cover picture is also appropriate to the story, because it is what Chelsea and Kyle often do and is also very beautiful, like the setting of the story. The secondary characters also added to the storyline very well; it would be very interesting, and possibly add to the story, if there was more about the secondary characters. Overall, this story was the perfect combination: true love, heartbreak, grief, birth, and happiness. I would recommend "The One" to anyone who is looking for a book to read that has thought-provoking incidents but is not too heavy or too deep. ~ Reviewed by Theresa La (age 16) for Reader Views (1/11)
---
A fine read and very highly recommended, March 5, 2011  
There is one person out there for you that can save your life and change it for the best. "The One" tells of the story or Chelsea and Kyle, two people quickly approaching adulthood. Separated for a decade, the two reunite their childhood friendship into something more, and through the challenges of their lives becoming more and more complicated around them, "The One" is a fine read and very highly recommended. ~ By Midwest Book Review (Oregon, WI USA)  
---
A beautiful book, inside and out, January 16, 2011  
The One, a novel by Mary Flinn, is a beautiful book. From the cover shot of the lead characters gazing at a mountain lake to the last breath of the novel, I found myself diving deeper into the story like a treasure hunter searching for more gems. I was not disappointed. Fans of author Nicholas Sparks' novels will love this book. The characters are as real as the teenagers next door, their actions and antics reminiscent of my own teenage years in certain respects. Reading about their heartbreaks, challenges, and triumphs yanked me back to high school days more than once. Chelsea and Kyle navigate their way through their senior year of high school together. He's a suffering, changed fellow due to family tragedies; she's a shy dancer, grounded by a loving family and strong faith. Sharing their strengths, their story is enduring as all classic tales of love are. I will definitely be on the lookout for Flinn's forthcoming novel, Second Time's a Charm. ~ By Laura S. Wharton, author of The Pirate's Bastard and Leaving Lukens 
---
"The One" is a traditional love story with modern-day relevance. I particularly enjoyed the vivid descriptions throughout, which made me feel like I was a participant in the novel. The author does a wonderful job of giving life to the characters, particularly the main characters & their teenage friends. Parents of young adults will appreciate that this story, much like Stephenie Meyer's "Twilight" series, promotes chastity, without seeming prudish.
5.0 out of 5 stars True Love, March 22, 2011
By Speakeasy