Three Gifts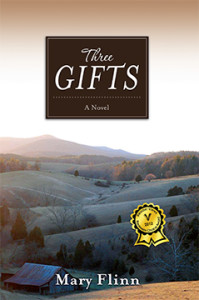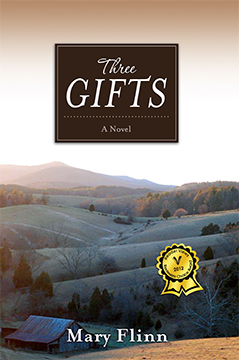 He put down his window, resting his elbow on the door of the car, holding his license and registration between his fingers. His heart pounded. This was just great! He imagined having to call Chelsea from the police station to come and drag his sorry ass out of jail. He remembered this scenario all too well from when he was seventeen and getting an underaged DUI, getting arrested and handcuffed on the way back from a party in prep school after his father's death. Losing his sister and being banished to the boys' school had been bad enough, but dealing with his father had about broken him. He'd been pissed off and arrogant enough to go looking for whatever mind-numbing substances he could find. But that night the handcuffs and the jail time with the cast from Deliverance had humbled him, shaming him into living his life to a certain self-determined and rigid code. Yet, here he was, circling the drain once more. A bright flashlight shone directly in his face and a hand slapped his arm, startling him.
"There is a Celtic saying that heaven and earth are only three feet apart, but in the thin places that distance is even smaller."
Newlyweds Kyle and Chelsea Davis return from their honeymoon—their marriage consummated and their lives rejuvenated—ready to take the world by the tail. They have both made career sacrifices to be together and to live in Kyle's father's cabin in the North Carolina mountains. Stuart Davis' ominous presence makes itself known immediately, haunting Kyle, making him question his own life choices. How much of his father is truly in him, and how much can he fight the commonalities? Meanwhile, Chelsea learns quickly that her life is not falling into place as easily as she'd predicted, driving doubts and fears into everything she believes, even her connection with Kyle. Life in the adult world is challenging enough without the unexpected surprises they both encounter as a couple. As they walk the tightrope between dreams and reality, will the true love they think they deserve be possible for them?
Three Gifts is a story of growing together, finding strength and ultimately faith in the character-building experiences Kyle and Chelsea endure together in this tale that returns the readers to the mountains and to Kyle's "thin place" with the woman he loves. Told alternately from each of the couple's perspectives, readers will experience both sides of their story. As the third installment of the trilogy beginning with The One, Three Gifts brings back the original cast of characters, grown up now, and facing life head-on in this enigmatic love story.
"On par with Jan Karon's Mitford series, Three Gifts is Mary Flinn's crowning work in a trilogy about the Davis and Davenport families. Living in the gorgeous North Carolina mountains, newlyweds Kyle and Chelsea have everything going for them until doubt, fear, and tragedy rock their world. Their struggle to rise above to the true love they're meant to have is heartwarming." ~ Laura S. Wharton, author of The Pirate's Bastard and Leaving Lukens
"As Kyle and Chelsea Davis walk the narrow line between dreams and reality, Mary Flinn delivers powerful and poignant insights into marriage and life, revealing three gifts worth striving for. Told from both Kyle and Chelsea's points of view, this book will make male and female readers laugh and cry!" ~ Patrick Snow, International Best-Selling Author of Creating Your Own Destiny and The Affluent Entrepreneur
"Three Gifts follows Mary Flinn's much-admired Second Time's a Charm and The One. In its pages, Mary tells the tale of young newlyweds, Kyle and Chelsea, as they discover the deeper meaning of love, life, and relationships. The Three Gifts she reveals are so familiar, yet so elusive to most of us, that by reading this story, we will come to appreciate the Three Gifts in our own lives." ~ Charles Locy, author of What's in the Well Comes up in the Bucket
"Throughout Three Gifts, you will be rooting for Chelsea and Kyle, young marrieds so appealing, yet real that you'll wish you could clone them. They settle in the mountains near Boone, North Carolina, and when they are faced with tragedies, they handle them with courage and grace. Even those oh-so-human doubts and fears that threaten occasionally to swamp them are banished through humor and the abiding love that sustains them. This is a journey of hope, faith, and love that you'll want to share with them." ~ Nancy Gotter Gates, author of the Tommi Poag and Emma Daniel mysteries, and women's fiction Sand Castles and Life Studies.
Reviews
"Three Gifts" is Mary Flinn's Third Gift of True Love to Her Readers
Who wants to read a book about happily married people? Well, if the author of the book is Mary Flinn, I do. It would be easy to dismiss "Three Gifts" as a romance novel, but it is more than that. Few romance novels tell the story of what happened after the wedding; we've all heard jokes about how once they were married, Prince Charming made Cinderella clean the castle and the fairy tale was over. But Mary Flinn isn't afraid of depicting marriage, and she doesn't write fairy
tale romances. Her lovers may be a step above in how they treat one another, but they serve as a beautiful example of what marriage can be if people truly care for one another and do not let the world and other people, or petty jealousies and fears, interfere with their most important relationship.
The two main characters, Chelsea and Kyle, were first introduced to readers in Flinn's novel "The One" as high school seniors who fell in love. High school romances don't always last, and Kyle and Chelsea had their share of problems to overcome, but they succeeded so well that "Three Gifts," third in the series, opens with them getting married. From that opening scene, readers are taken through the first year of Kyle and Chelsea's married life as they dream about happiness, worry over finances, deal with family crises, and hope for children.
In these pages, there are marital worries, but there are also tender moments. There are ghosts from the past, such as Kyle's father's suicide that keeps rearing its ugly head, but there are also moments of healing connected to those sad memories. Beyond the excitement and romance, Kyle and Chelsea find themselves having to dig down deeper to find the love within them that will carry them through the most difficult times.
And for me, perhaps best of all, there are reappearances by a large supporting cast of characters—friends and loving family members—all of whom feel like my old friends from the previous two books "The One" and "Second Time's a Charm." The reader is swallowed up into the warmth of these loving people until he (yes, "he") feels like part of the family. Who says romance novels are only for women? Men would enjoy being part of this world, and male characters like Kyle and his best friend Glen, make a perfect entry point into it. After all, what man wouldn't want a hot babe like Chelsea—especially when her hotness goes beyond her figure to her kindness, her inner strength, and her willingness to put her relationship before everything else? Kyle is a lucky man. What Flinn depicts is what marriage should be and I hope this book makes her readers aspire to such relationships. For me, the magic and wonder you feel when reading "Three Gifts" can be summed up in one sentence from Kyle's thoughts, "Knowing he would never be alone again filled him with thankfulness." We should all be as fortunate as Kyle and Chelsea, not only in their love for one another, but in how that love is supported by all those around them.
It is sad to think "Three Gifts" is the last book about these characters. Flinn has plans to write other books not related to this series, which I look forward to, but I hope one day she will allow us to reenter Kyle and Chelsea's world again.
~ Tyler R. Tichelaar, Ph.D. and author of the award-winning Narrow Lives
---

Reviewed by Olivera Baumgartner-Jackson for Reader Views (11/11) 
There are days when I simply want a heartwarming story, preferably one which is believable enough and which deals with real life issues of the kind that I can relate to. When I saw "Three Gifts" by Mary Flinn, I was hoping it would turn out to be one of those, since I have previously read and liked "Second Time's a Charm," another one of Ms. Flinn's contemporary romances. I was definitely not disappointed.
"Three Gifts" is a story about Chelsea and Kyle, young newlyweds dealing with the realities of married life. Unlike a lot of other stories I've read, married life in "Three Gifts" is not depicted as some kind of a prison sentence. Quite to the contrary, in spite of the two young people having to deal with all kinds of issues, their love and tenderness towards each other remains constant and even grows. The first year of their marriage is quite eventful and they encounter many troubles, yet they do not allow any of them to interfere with their happiness, regardless of whether they stem from their past or the present.
There were a lot of things about this book that I greatly enjoyed, from the well drawn, detailed and truly believable characters, interesting storyline with proper pacing and engaging issues encountered by the main characters as well as some of the minor ones, to the unique way of telling the story from two distinctly different viewpoints, namely Chelsea's and Kyle's. Those two were so likeable that I wished they were real and living nearby. It would be quite refreshing to see two people so devoted to each other, and so very willing to work on any troubles that they've encountered and to overcome them. Past, present or future, it simply did not matter to them – they were ready to actually do something to make things right. One thing is for sure, I now have a new favorite phrase to use in my own life, "Today…it's me." If you want to know its meaning, you will simply have to read Mary Flinn's "Three Gifts." I can assure you that will not be a chore at all.
I would highly recommend this book to those readers who enjoy well written, intelligent contemporary romances, particularly those who are considering marriage or those who have been married for a while. There are important lessons to be learned within the pages of "Three Gifts," and they are delivered in an upbeat, approachable and smart manner, which never veers towards preachy.


---

Flinn writes with true eloquence!
By jenniferedits (3/28/12)
As a freelance editor, I was lucky enough to meet Mary Flinn and was an instant fan! Her first book, The One: A Novel was an instant hit with believable, lovable characters to begin the story of a small town couple, Chelsea and Kyle, and their coming of age story. Second Time's a Charm is the second book, following the same family, but focusing on an older, more experienced couple, but a lovable, genuine couple nonetheless. The third book,Three Gifts is just that-a true gift to literature! No wonder this novel won the Pacific Book Review Best Romance Novel of 2011 award, as well as a first place finish for the 2011 Reader Views Reviewers' Choice Award. It is an authentic, heartfelt story of a now grown up Kyle and Chelsea that we came to know in the first novel, The One. Three Gifts is a rapid read, once you start turning the pages, you quickly find yourself at the end and wanting the story to continue. Truly, as you read this story, you feel as if you know the characters and situations. I can only imagine the next chapter in the story of these beloved, familiar characters that everyone can relate to in their own lives.
As a writer, Mary has continually perfected her skill in dialogue, character development and the true art of storytelling in a believable voice. It is a joy to pick up any of the three books and I can only hope that I get to read the next masterpiece that she will release! The simple skill of writing believable stories with recognizable characters is a true talent. Mary Flinn is not only a skilled writer of eloquence, but an artist! I am a fan and I hope that anyone reading this will be so moved as to read all three of her novels. You will be amazed and quickly a fan of the characters in these familiar NC towns! These books are full of genuine NC settings that will resonate with natives and those who know the beauty of the mountains and the coast of NC. The characters will make you feel as if you are part of their circle of friends, or you wish that you were! These novels are a must read! Whether you are on vacation or just wishing you were, it is definitely worth the time to get to know the cast of characters and spend some time with this trilogy of books!